"Liza has that unique combination of creativity, editorial expertise, marketing insight, and meticulous attention to detail that makes her stand out among all other packagers."

—Maria Chang
Editorial Director
Scholastic Inc.
News
2015
Reading + Math = Lots of Learning
It's never too early to build a solid foundation in mathematics! My Math Readers introduce young children to 25 must-know concepts including counting, addition, subtraction, simple fractions, shapes, time, money, measurement, and much more.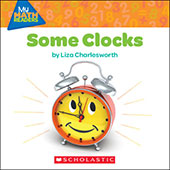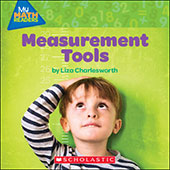 2014
3, 2, 1… Just-Right Readers Are Launched
A new series is born! We had a blast writing and consulting on Just-Right Readers—Scholastic's cool new collection of leveled books for children in Pre K–Grade 2.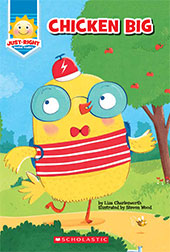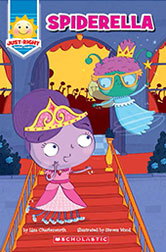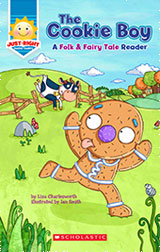 2013
Guided Science Readers Rule
We added tons of new titles to Scholastic's bestselling Guided Science Readers series. With nearly 100 books to choose from, kids can learn about all of their favorite animals—from whales to chameleons, cats to rain forest creatures!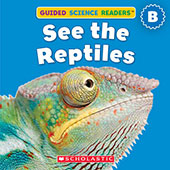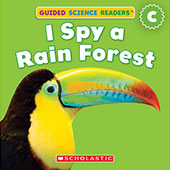 2012
Lefty's Is Honored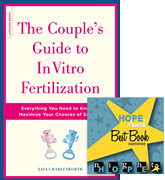 We are thrilled to announce that The Couple's Guide to In Vitro Fertilization by Liza Charlesworth received a nomination for a prestigious Hope Award and was nationally recognized as an outstanding book on the topic of infertility. To date, the guide has helped thousands of readers achieve their dreams of parenthood.
2011
Time to Play Ball
We had the pleasure of sponsoring our first-ever Little League baseball team—the Lefty's Editorials! Here's a photo of the incredible kids that made us proud. These talented ballplayers taught us volumes about spirit, dedication, collaboration, and fun!
2010
We Got the Giggles
Lefty's Editorial created a brand-new batch of Funny Fairy Tales. These popular easy readers—twelve titles in all—were sold exclusively through Scholastic Book Clubs.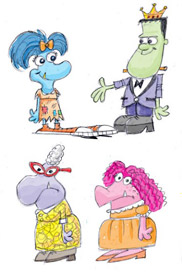 Character sketches for Monsterella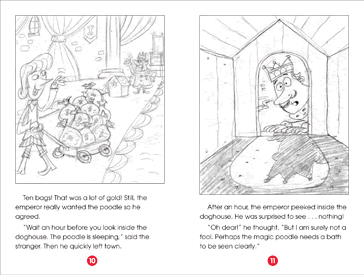 Interior sketches for The Emperor's New Poodle